Driving What's Possible
Member of a small working group responsible for rolling out this key internal project throughout Australia, New Zealand and UK offices. My creative concept launched the project and became the binding thread that all employees could identify with, resulting in highly successful engagement. This was a project I nurtured from beginning to end - developing the concept and pitching, then managing the design and execution.
A campaign for internal culture change aimed to help employees understand the change and smoothly transition them into this new cultural shift with ease and embrace.
This was encapsulated through a new company wide 'Why' – a reason and purpose for being, a mantra that we can look to, to guide our work lives and decisions. The slogan for our new why was "Driving What's Possible"
I developed and presented a concept for the campaign launch of the new Why, and was successfully chosen to implement and execute.
In order for "Driving What's Possible" to succeed we needed buy-in from employees. We wanted them to relate to it, resonate with it, believe in it and then become embodiments and ambassadors of it.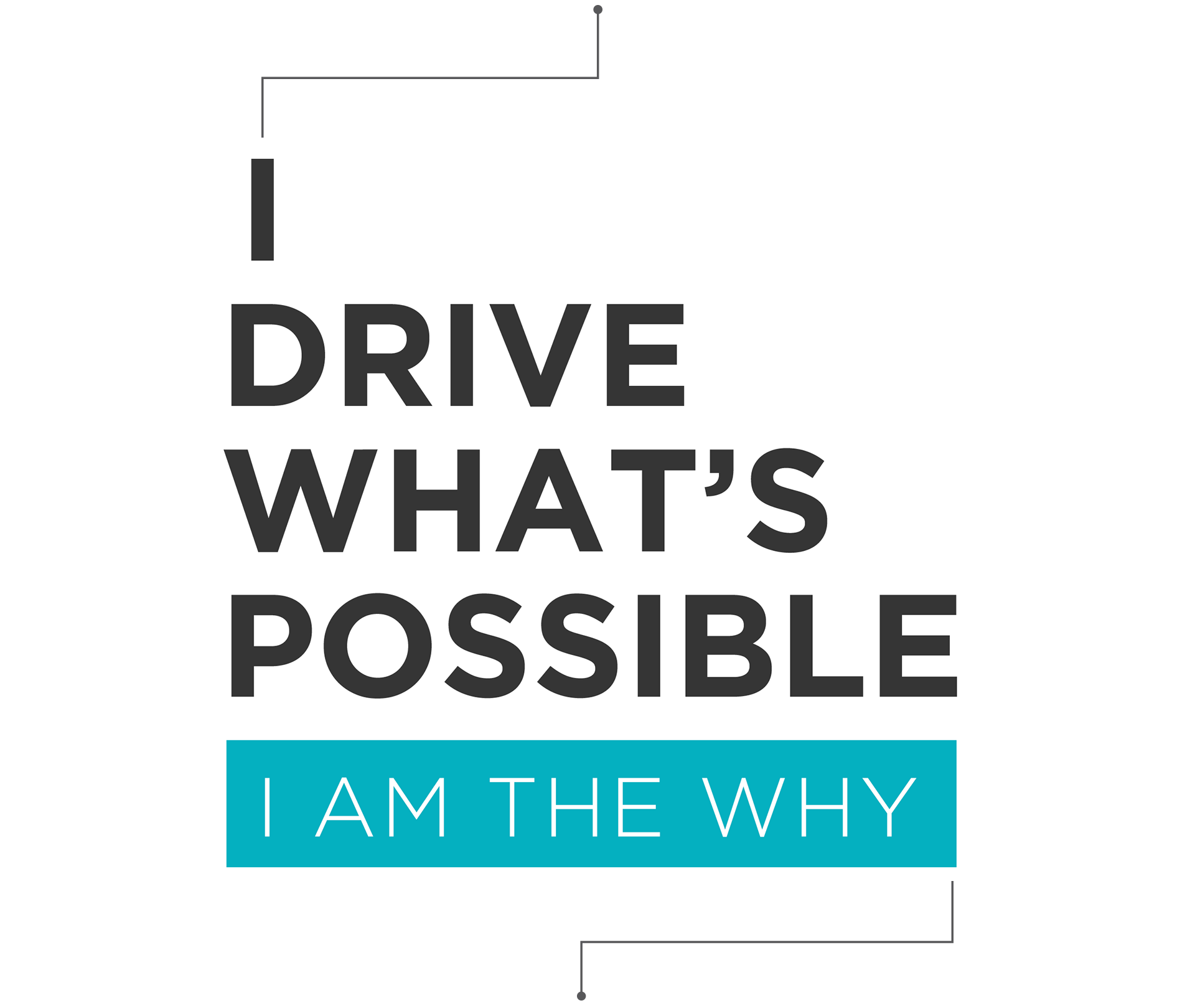 I am the Why - the driving what's possible hero 
The I Am The Why concept was born from the need for our people to take ownership of "Driving What's Possible" in their own world and becoming the hero in this cultural journey.
We did this by developing the idea of the everyday Driving What's Possible hero.
Everyone is an everyday hero in what they do – they are heroes to their customers, team members and the company. It's these everyday heroes that are key to bringing 'Driving What's Possible' to life, making this cultural change relatable and personable.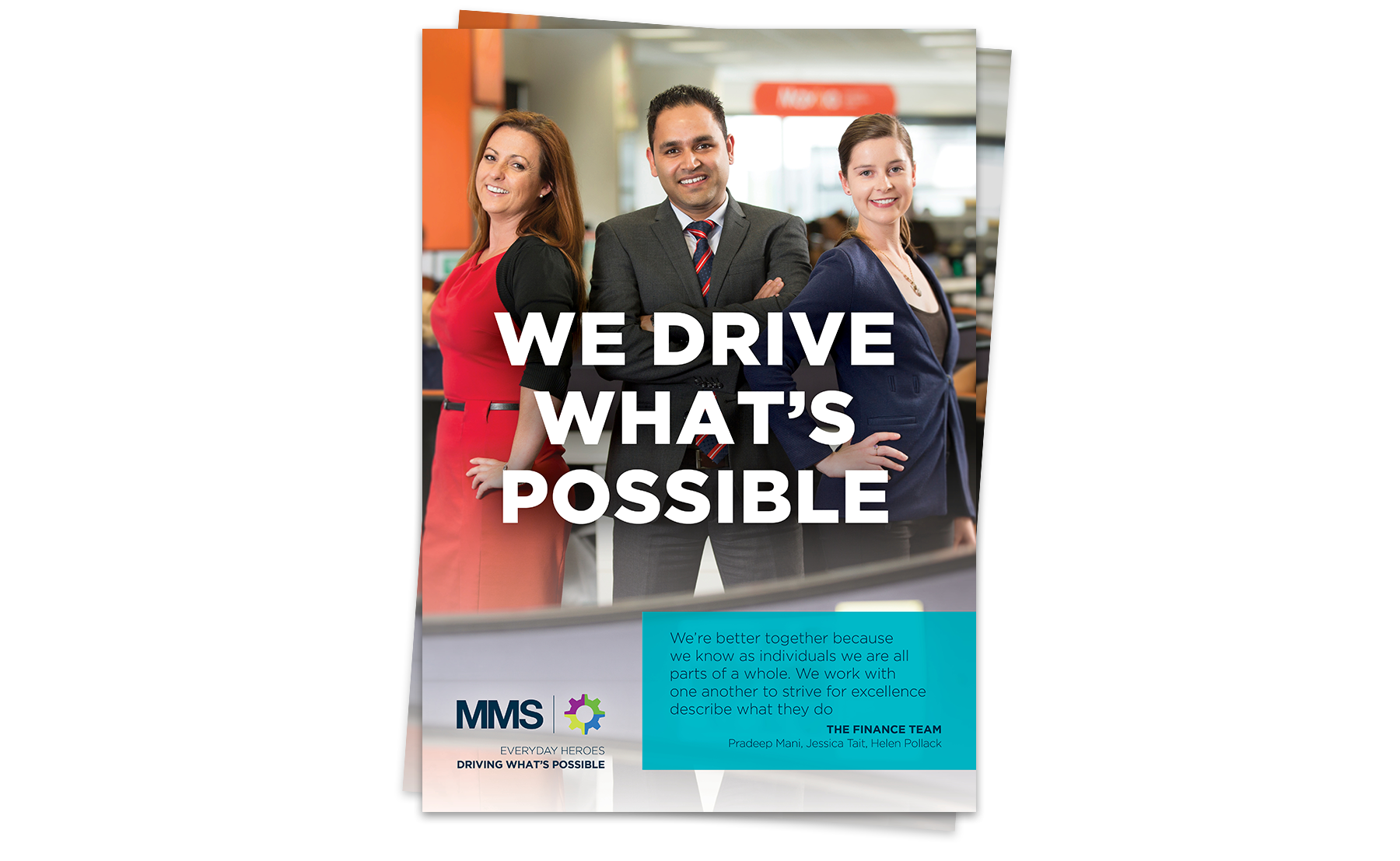 •••

Phase One - creating intrigue
Through a series of simple and ambiguous posters and office desk drops we proposed a number of questions, triggering employees to start thinking and guessing what the Why is, and who it could be.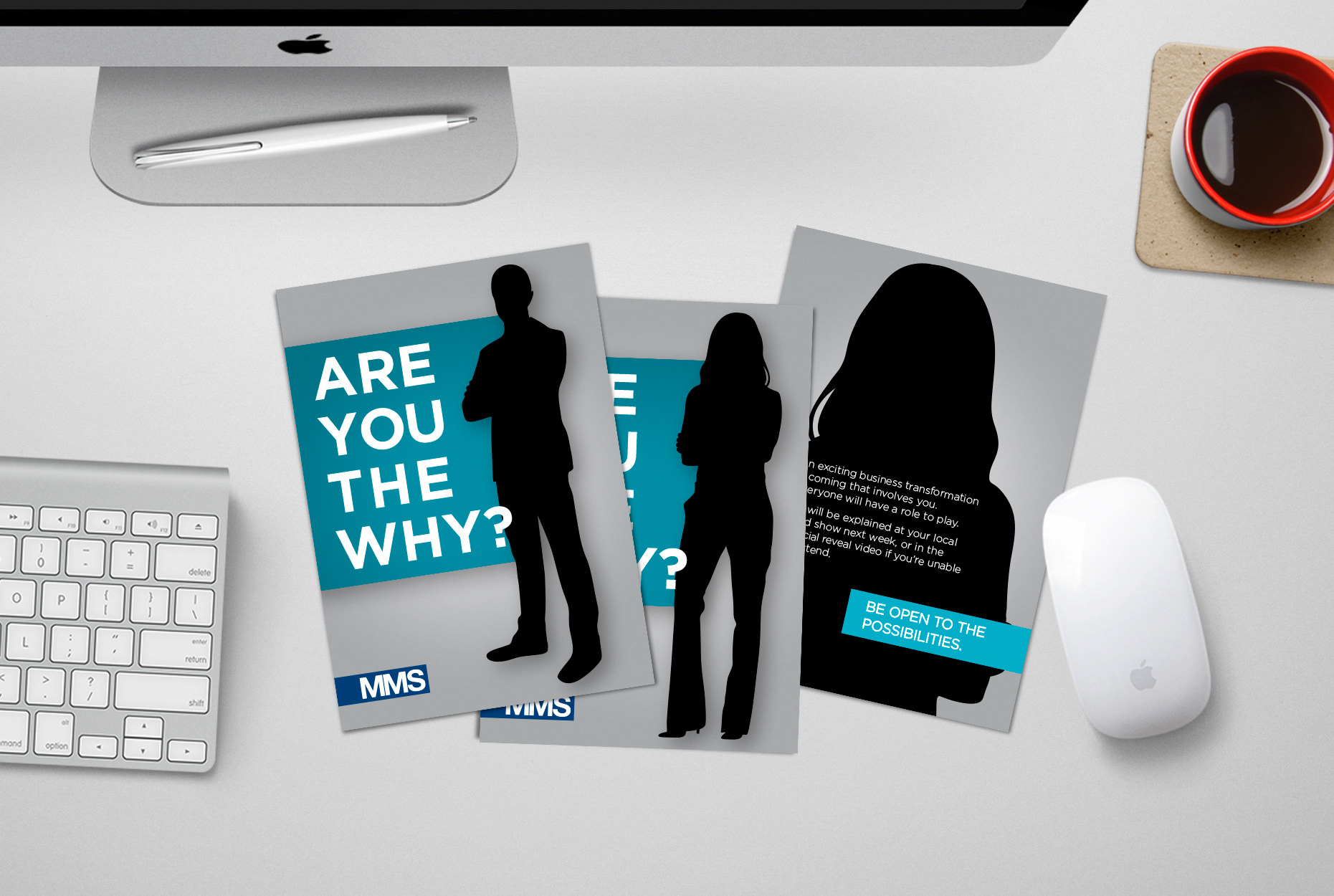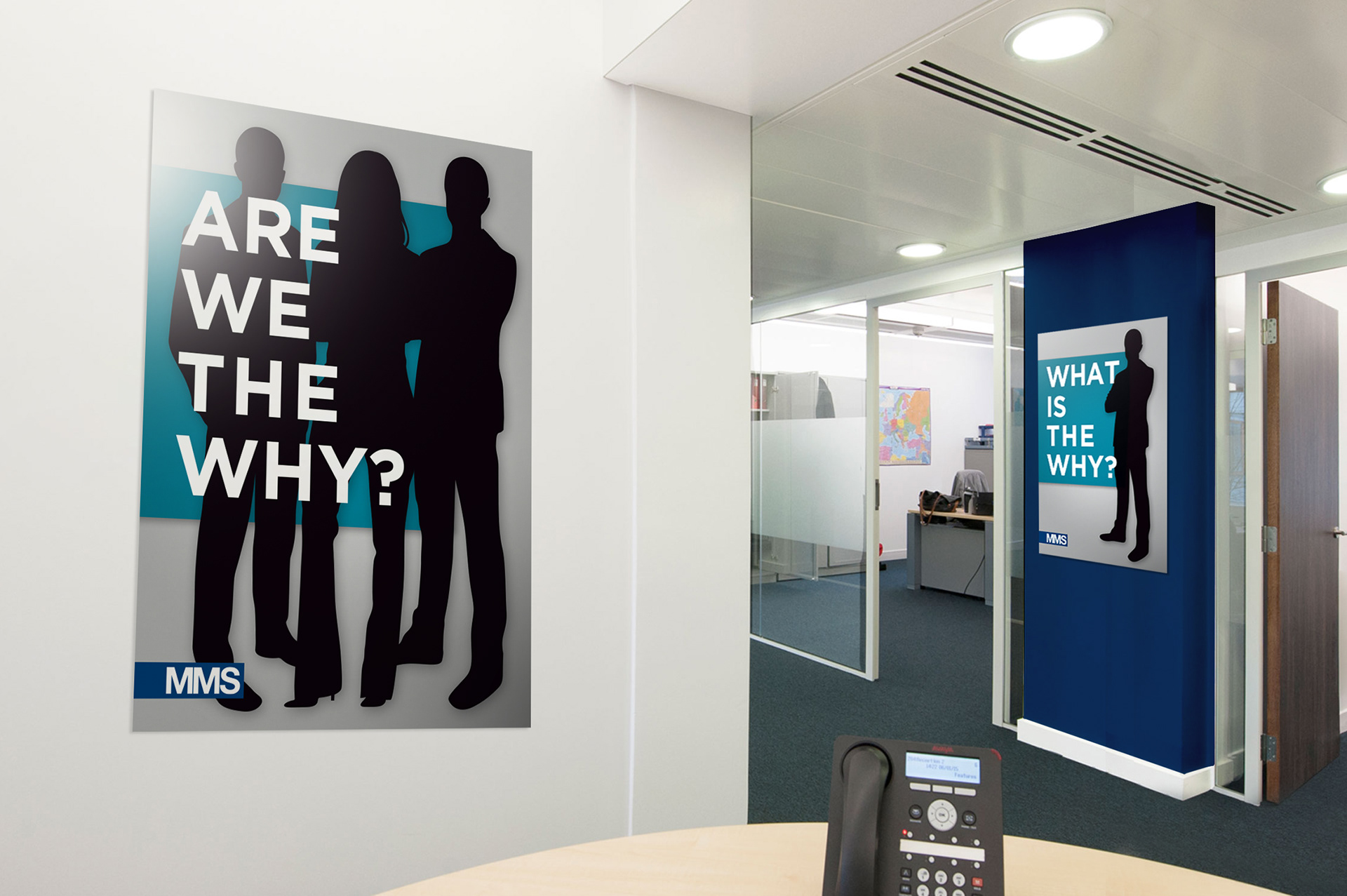 •••
A company wide announcement revealed the new cultural shift.  
The poster below was released post announcement answering the 'Why' with aim to show that  everyone was part of the answer.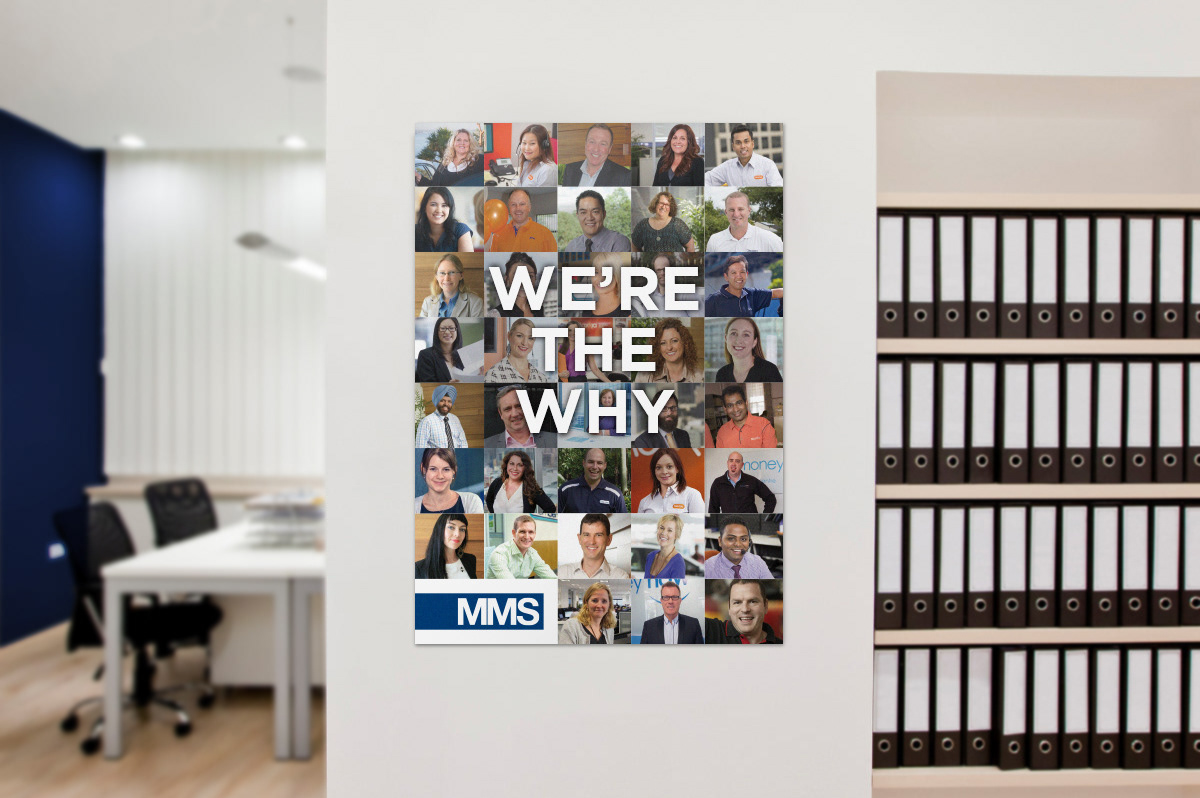 •••
Phase three - Awareness and engagement
At this stage employees are familiar with the Why - "Driving What's Possible". We now needed to create a deeper connection with individuals and teams for them to completely embrace this new cultural shift.
The everyday workplace hero - the embodiment of Driving What's Possible.
We featured real employees with real stories through a range of media platforms - posters, emails,  internal magazine,  intranet, internal social app - to bring the new values to life. This relatable content was how we aimed to connect and align employees with this new company culture. 
By giving insight into how each everyday hero embodies the Why to "Drive What's Possible" in their own roles they triggered other employees to question how they are the hero in their story.
Their proud, confident and happy demeanors are how heroes should feel and this is exactly how we wanted everyone to feel when they embody their own why.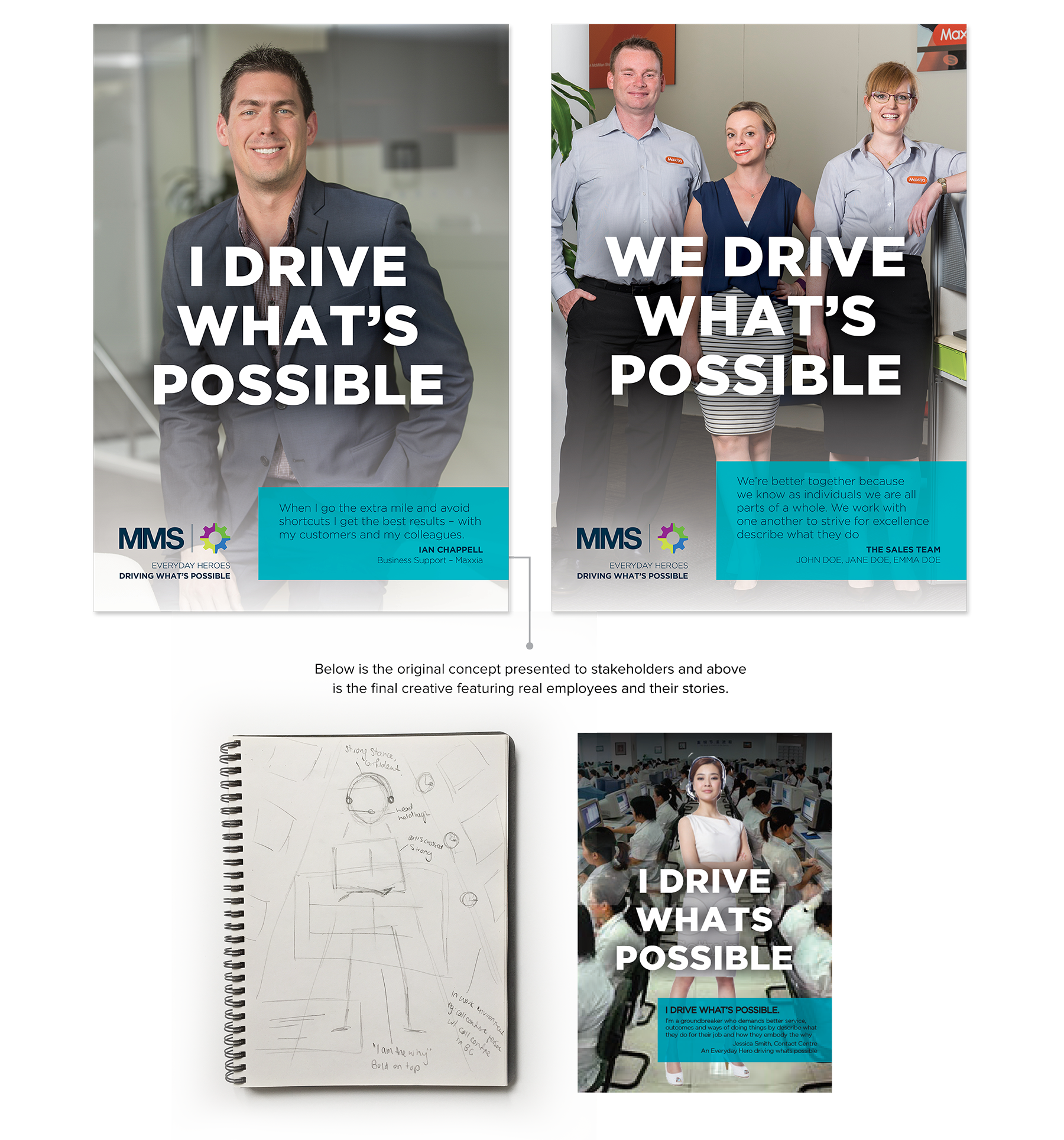 •••
Phase FOUR - ONGOING engagement
An internal social app was launched to further engage staff in the new values.
Life size hero cutouts were used for company wide competition launched on the app that aimed to increase user activity and ongoing staff interaction. 
The presence of these cutouts in offices across the country added a fun and physical engagement element to the campaign and considerably increased new user numbers on the internal app with an uptake of 25% within the first month. 
Below is some insight into the hero cut out process.