Maxxia & Remserv Claims Launch
Both Maxxia and RemServ were set to launch their online desktop and smartphone app claiming platforms making claiming easier for customers by automating the process and giving access to claiming 24/7.
Leading the campaign design and collateral, I supported a collaborative approach working closely with the communications, business systems and marketing teams to land on a solid visual campaign that succeeded in educating and driving the customer to these new platforms. 
• • •
First an internal campaign was launched to educate our internal customers. With their understanding and adoption they could then have a confident, well informed conversation with the external customer.
The next step was launching  to our external customers with a similar campaign.
A range of digital and print pieces were created for the Maxxia and RemServ brands and were rolled out nationally across all offices, over 50 client sites and 300,000 customers . 
Desk dropped to internal staff on the day of the internal launch of the app. The intent of this flyer was for employees to hang from their desk boards to serve as a visual guide to the app.
A chocolate bar in the shape of a smartphone came with the flyer and floor stickers well installed in office spaces to add more excitement to the launch and it helped to aid positive change.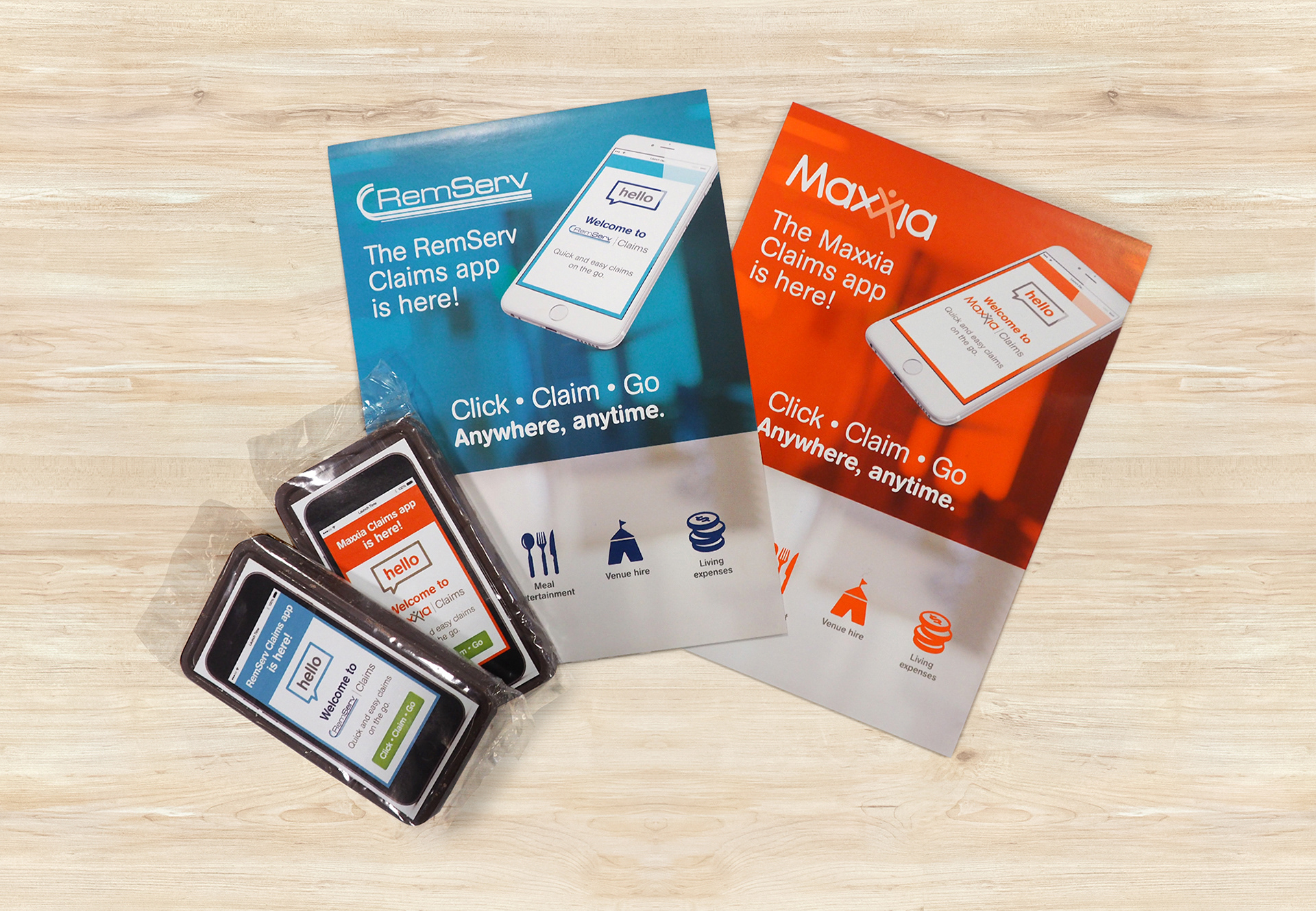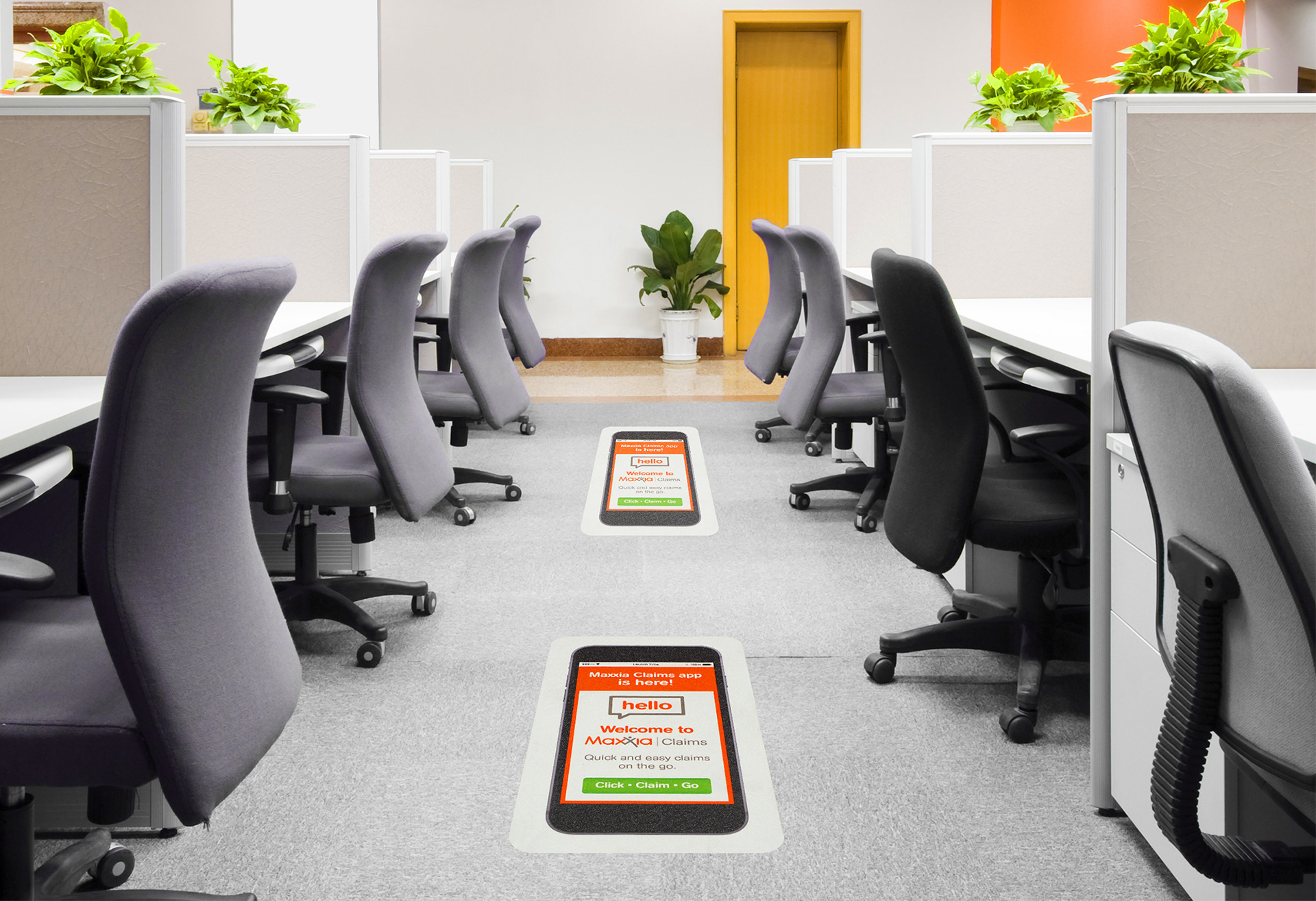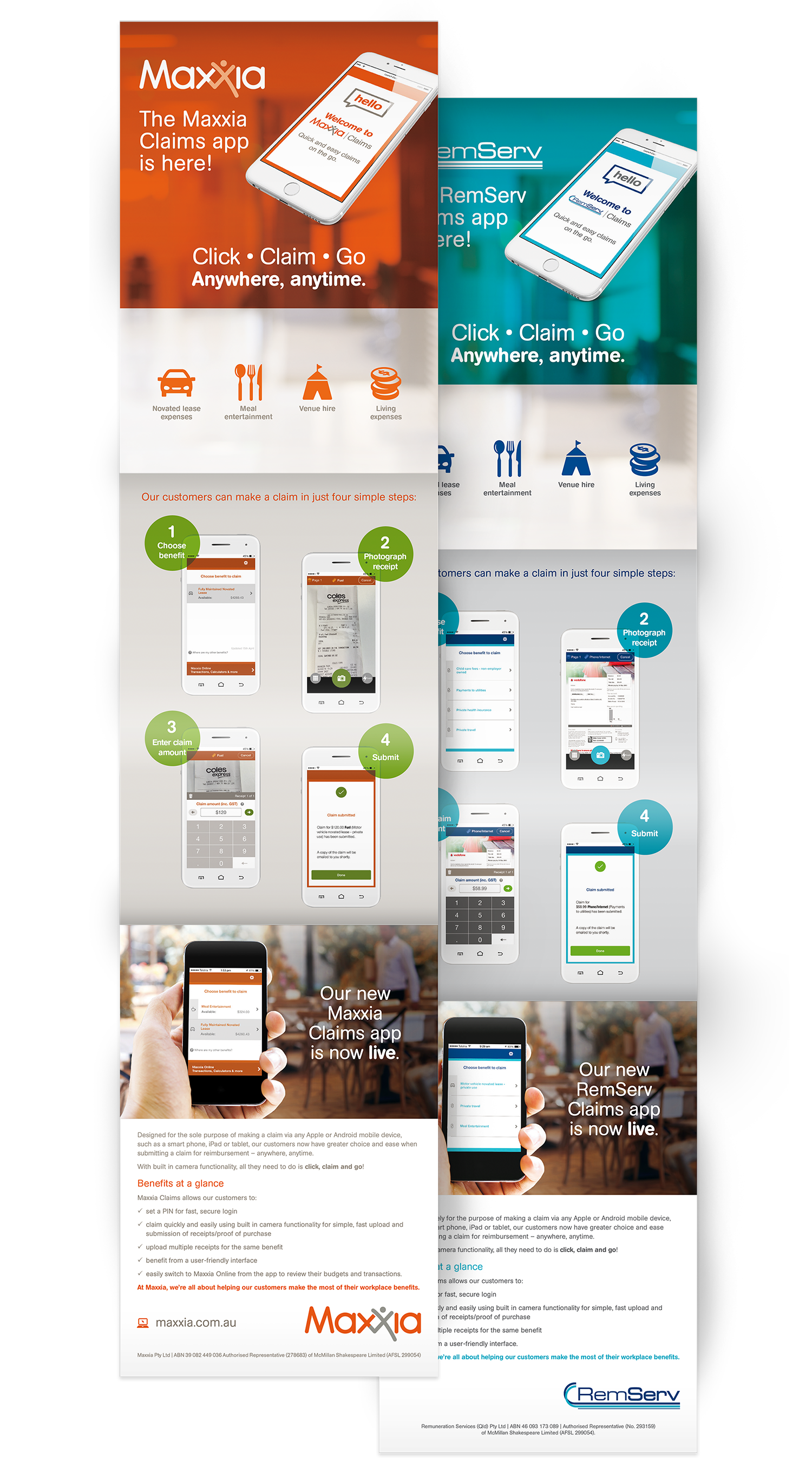 Claims for desktop launch
Print - educational flyer, poster, DL
Digital - EDM, digital banners
Just like with the app launch, a flyer was distributed internally with the same intention of educating employees about the platform and the positive affect it will have on our customers. 
Once again we handed out cookies to all employees to help incetivise the launch and create a positive connection with the platform.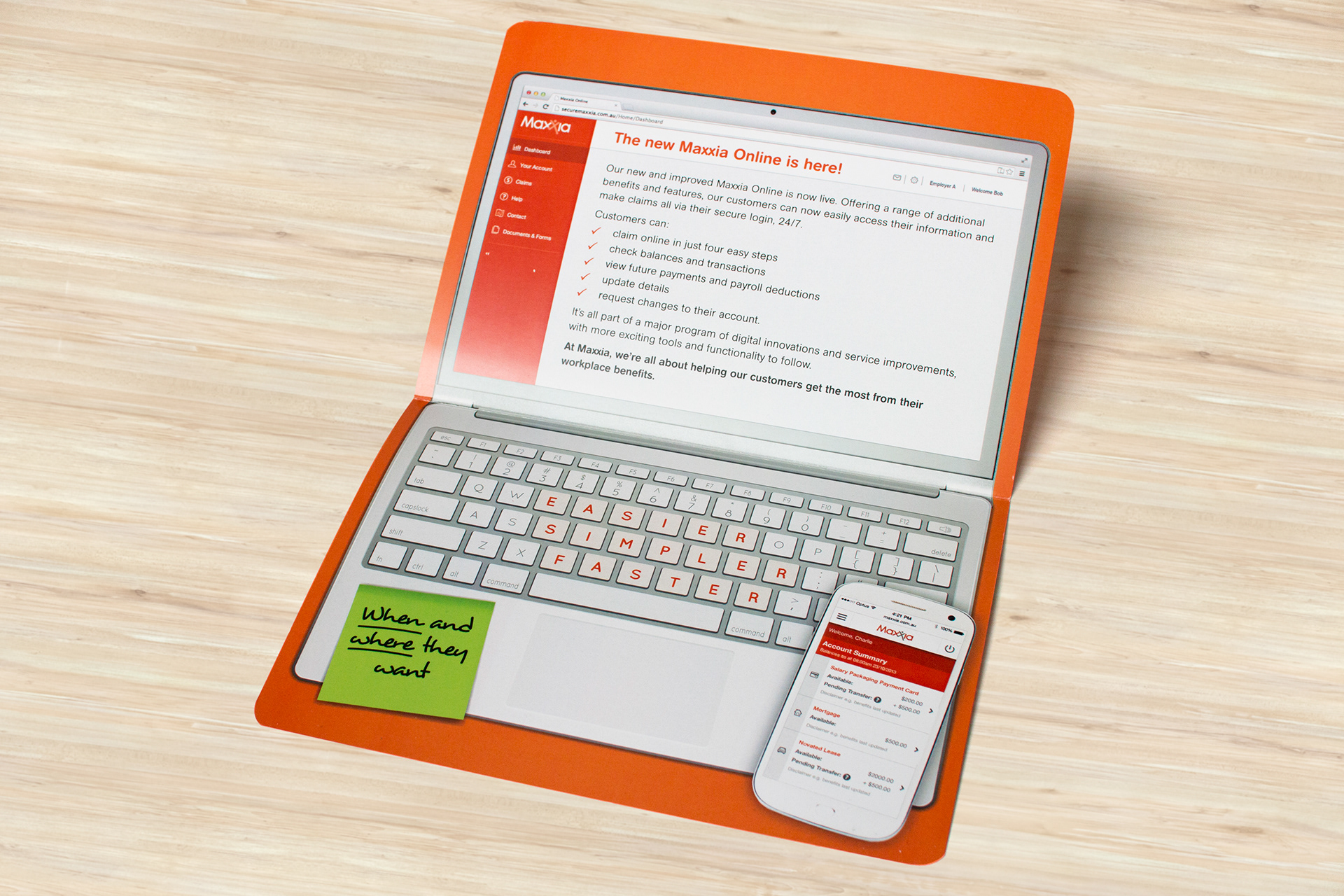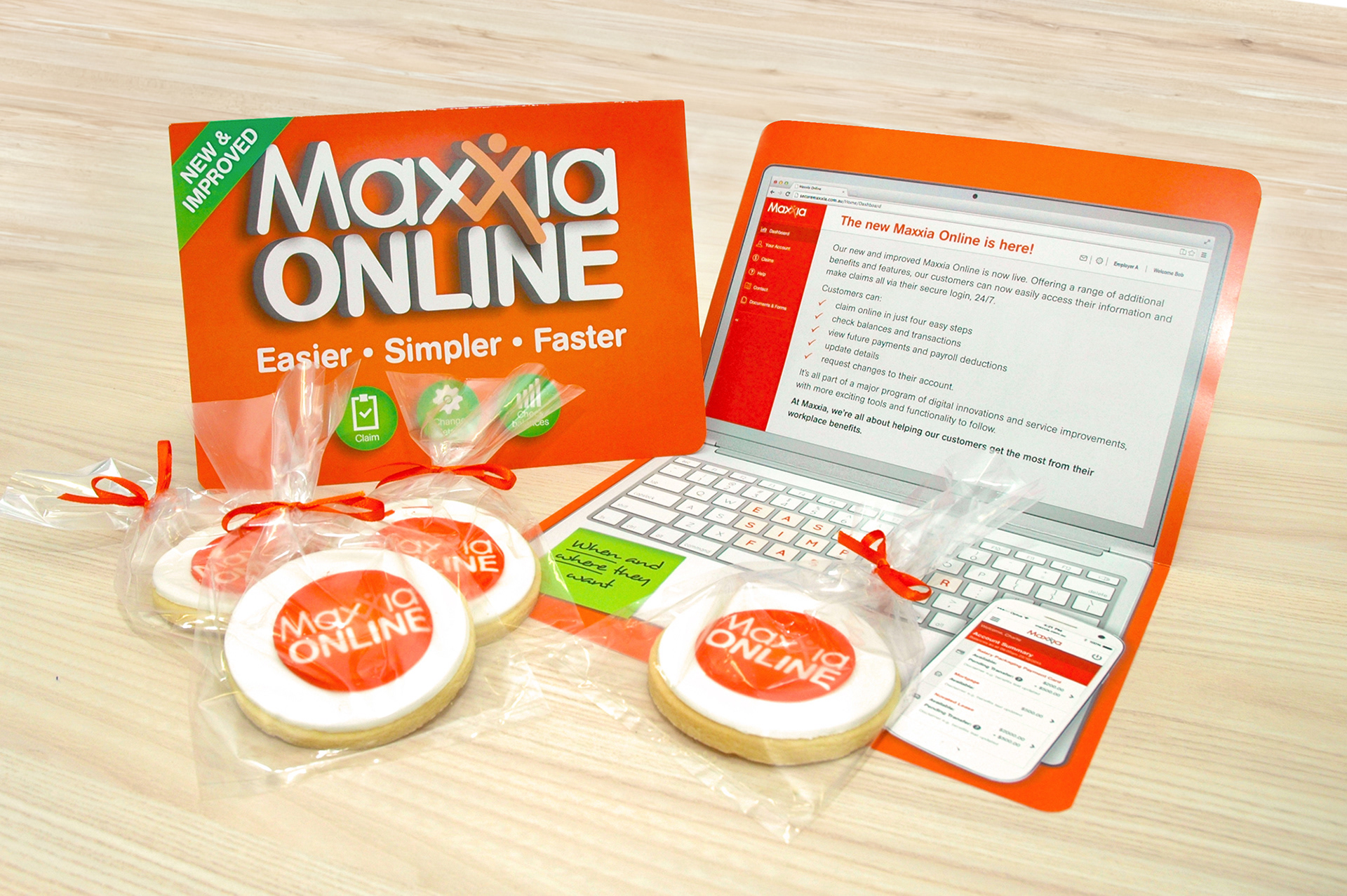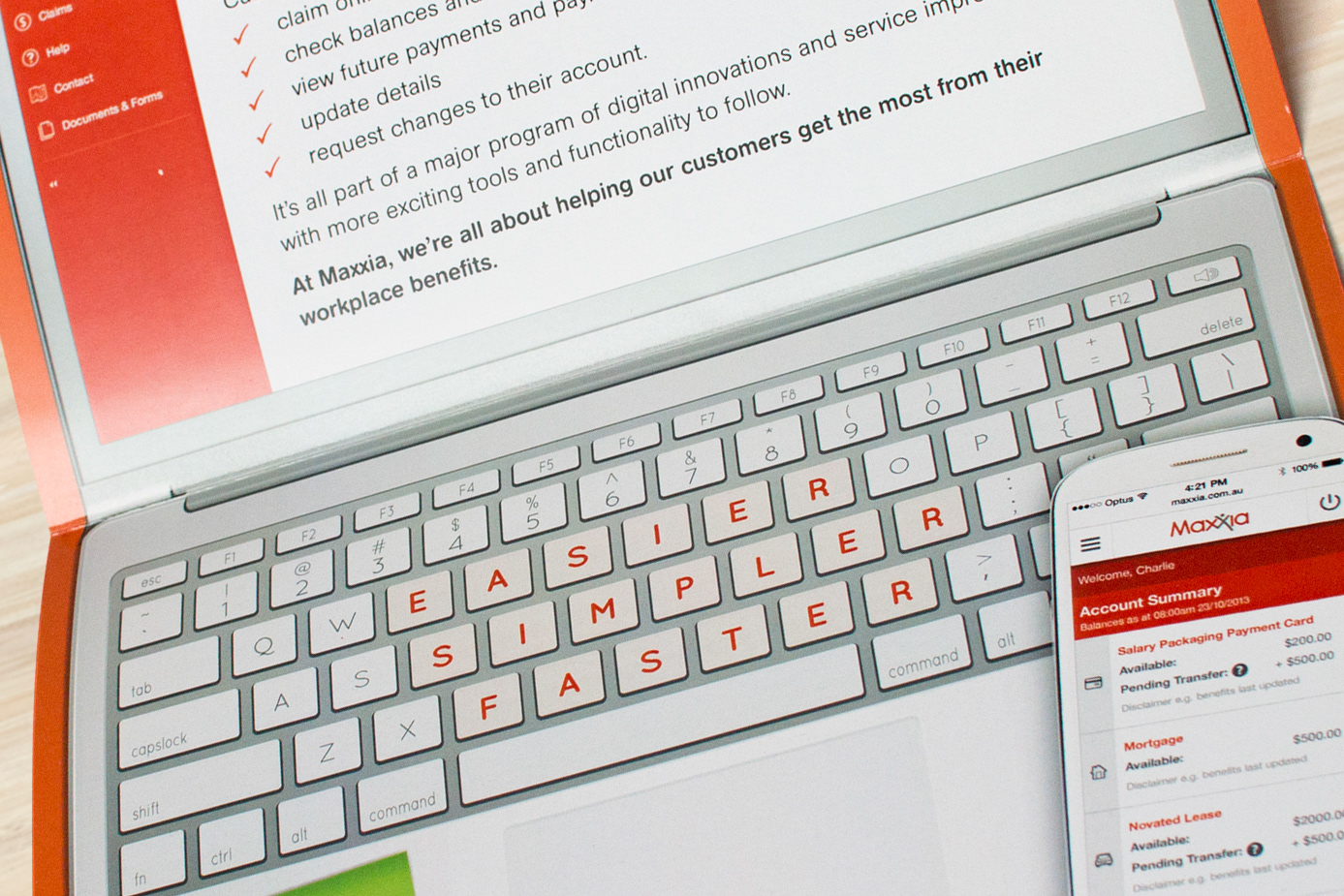 A number of print and digital pieces to were distributed internally to all offices and externally to all client sites and customer base nationwide.

With a mixture of awareness and education the main goal was to convert customers from manual call centre claiming to online claiming .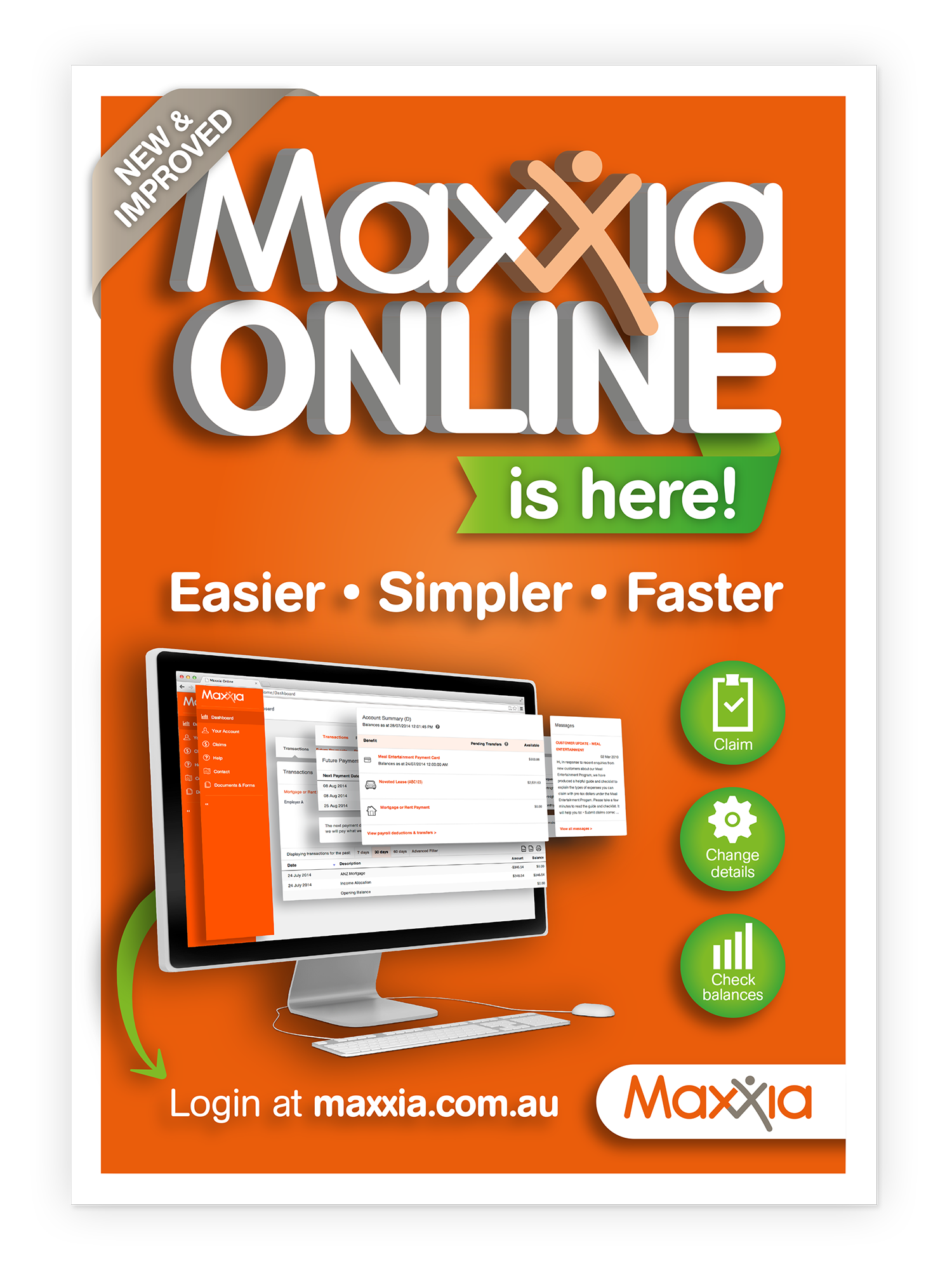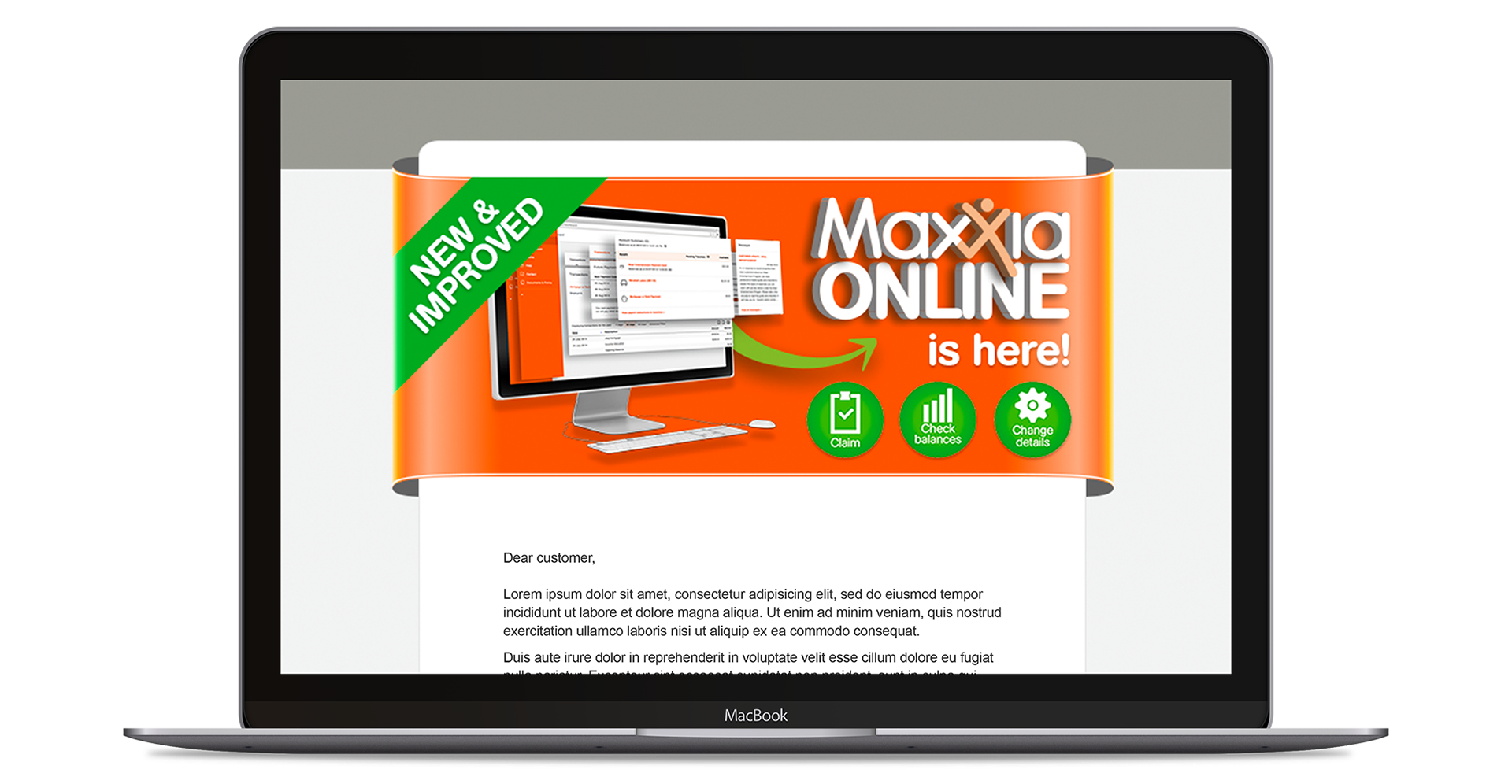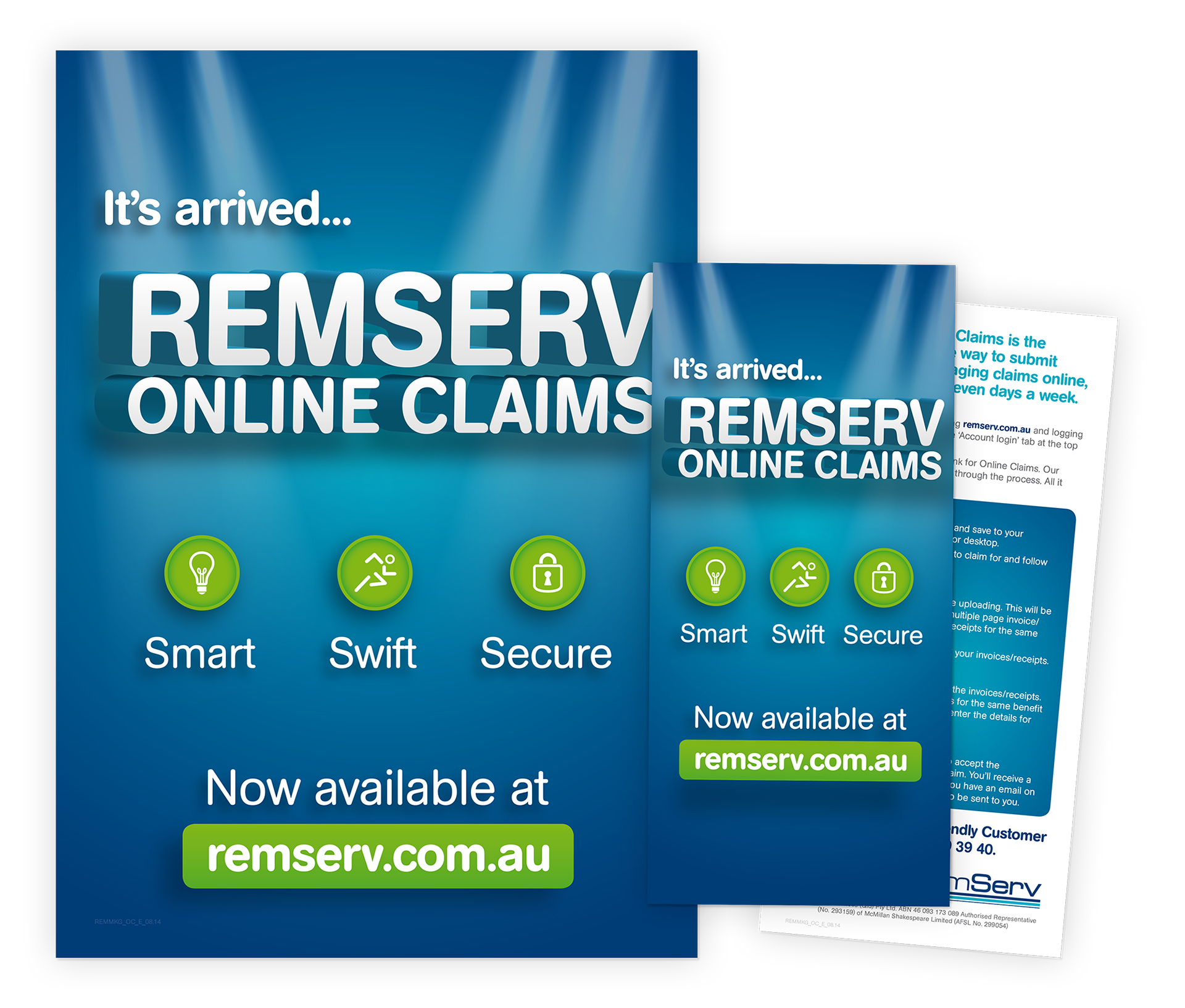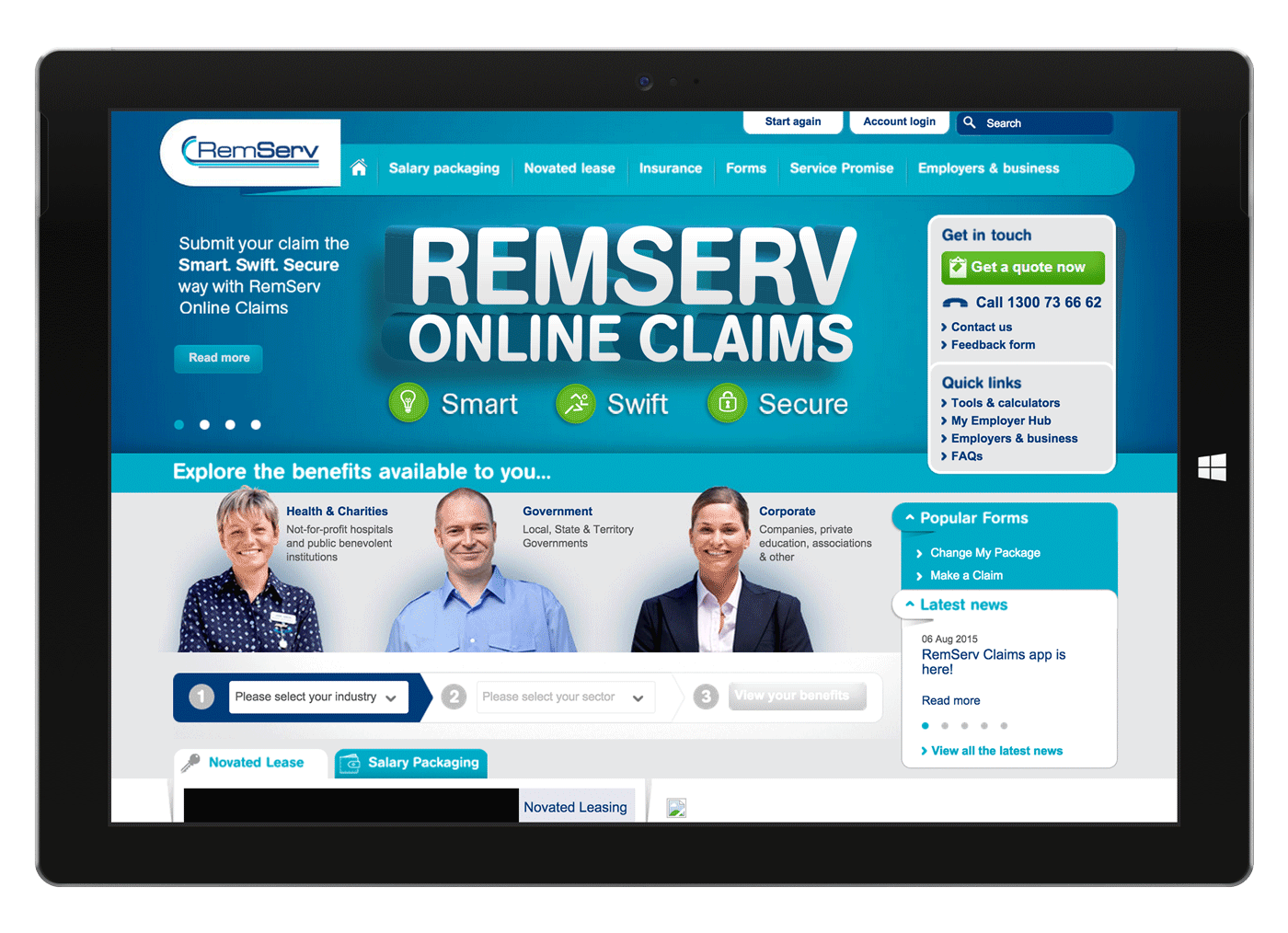 Within six month of launch over 61 per cent of customers were using the new platforms.
The Maxxia app was downloaded over 14,000 times in two months
The Remserv app was downloaded over 8,000 times in two months
The Maxxia desktop portal had over 1.1 million logins in six months.
This succeeded in relieving the burden felt by the call centre who where manually entering and processing claims resulting in a more efficient process flow for the company.